Ultra Binder Universal Toxin Binder
Description:
Universal Toxin Binder* 
Every day, we encounter a long list of toxic substances, including heavy metals, pesticides, herbicides, hormone mimics, drug residues, food additives, and mold and bacterial toxins. No one compound can bind them all. 
Serving Size:1 Packet

Servings Per Container:20

 

Amount Per Serving

Dietary Fiber

1

 

g

5

%

Fiber/Clay Proprietary Blend:

1.36

 

g

Fibregum™ Bio (gum Arabic), Zeolite, Sodium Bentonite Clay
Proprietary Blend:

2.64

 

g

Activated Charcoal, Chitosan, BioAloe® Aloe Vera leaf, Silica extract
Directions for Use:
Stick Packs:
Mix 1 stick pack into 8 ounces of water once daily or as directed by a healthcare professional.
Take 30 minutes before or 2 hours after meals or medication.
If pregnant, consult physician before use.
Description:
Our Ultra Binder contains a unique and optimized blend of bentonite clay, activated charcoal, chitosan, and IMD Intestinal Cleanse—our proprietary mercury-binding complex—to intercept and capture a broad spectrum of contaminants. And because binders can be constipating, we add the soothing and mild movers gum Arabic and aloe vera, which also serve to support the health of the intestinal lining, gut motility, and the growth of friendly flora.
Activated charcoal is perfectly designed to attract and trap harmful materials
Bentonite clay provides further detoxification as well as helping the body to stay hydrated
Quicksilver Scientific's IMD intestinal cleanse scavenges the body for heavy metals
Chitosan facilitates proper binding and excretion of toxic bile
Fibregum™ Bio (Acacia Gum or Gum Arabic) and BiAloe® (Aloe Vera) support intestinal health
The Importance of Taking a Toxin Binder
As our bodies age and move through life they accumulate more and more toxins, bacteria and free radicals which cause lasting and significant harm to the body, often at a cellular level. Over time, the oxidative stress caused by these toxins and free radicals can contribute to numerous health concerns and the negative effects of aging, both cosmetic and otherwise. The body naturally produces antioxidants to aid in the removal of these harmful substances. However, with age the quantity of toxins tends to outweigh the quantity of the antioxidants needed to cleanse them. Worse still, oxidative stress further slows the production of these crucial antioxidants.
Binders are materials which attract and attach to toxins in the body and escort them out via the digestive tract. For those who are struggling with an overabundance of these harmful substance, binders are a great way to get extra assistance in detoxification.
Activated Charcoal and Bentonite Clay: The Detox Duo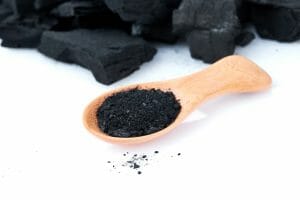 Activated charcoal is charcoal that has been infused with oxygen to make it porous. Charcoal naturally binds with toxins, chemicals, and heavy metals. The added porousness is helpful because it essentially traps the harmful molecules within the charcoal for them to be escorted out of the body. This is why activated charcoal is known as a particularly effective toxin binder. The only minor difficulty that arises with activated charcoal supplementation is that it also absorbs some helpful minerals and electrolytes which can leave the body easily dehydrated.
To counter these negative effects, Ultra Binder combines activated charcoal with bentonite clay- another powerful detoxifying agent that is conveniently known to help keep the body hydrated. In addition, while activated charcoal tends to excel at toxin and heavy metal removal, bentonite clay is particularly supportive at bacterial cleansing. These two ingredients balance each other out and form a very useful pair for fighting against toxicity and free radicals.
IMD Intestinal Cleanse for Heavy Metal Clean-up
Quicksilver Scientific's IMD intestinal cleanse is a proprietary blend of highly purified silica and covalently attached thiolic metal-binding groups. Thiol-functionalized silica is a powerful metal scavenging agent that works within the intestines to attract and bind mercury and other heavy metals for effective and rapid excretion. IMD intestinal cleanse also works to improve the body's natural detoxification abilities by aiding in the relief of oxidative stress which hampers antioxidant production, and by reducing inflammation in the intestines.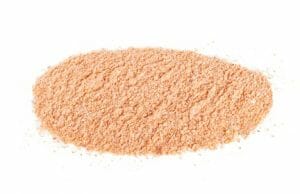 Chitosan for Proper Waste Removal
Chitosan is fibrous material harvested from the shells of crustaceans in the ocean. The primary function of chitosan in the Ultra Binder is to support the excretion of heavy metals and toxins. As a fiber it acts as a natural binding agent for bile in the intestines and improves the solidity and efficiency of waste removal. Chitosan may also support healthy cholesterol levels already within a normal range.
Warnings:
If pregnant, nursing, or undergoing treatment for a medical condition, consult your physician before taking this product
Keep out of reach of children
Do not exceed recommended dose
* These statements have not been evaluated by the Food and Drug Administration. This Product is not intended to diagnose, treat, cure or prevent any disease.